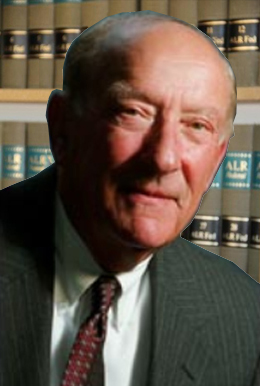 William B. Troubh
In-Memoriam (1935-2013)
In 1995, Bill Troubh, Ed Heisler and several of our lawyers formed Troubh Heisler with a shared vision of a midsized law firm that would represent and advise individuals and businesses in labor and employment, taxation and estate planning, general business, and civil litigation matters.
Bill practiced law with great passion for over four decades. He enjoyed wide success as a civil and criminal litigator. In the 1970's Bill embarked upon an effort to unionize Maine's Law enforcement community. His efforts played a leading role in the foundation of the Maine State Troopers Association and the Maine Association of Police, both of which became cornerstone clients of Troubh Heisler.
Bill was dedicated to public service. He served numerous terms on the Portland City Council and two terms as Mayor of Portland. His long and dedicated public service was instrumental in the development of numerous civic projects including the Portland waterfront, the Cumberland County Civic Center, The Portland Ice Arena and Hadlock Field.
Bill was passionate about sports, baseball in particular. In the early 1990's, he played a key role, along with Daniel Burke and Charles Eshbach, in bringing the Portland Sea Dogs to Hadlock Field. He remained general counsel to the Sea Dogs until his passing in November of 2013.